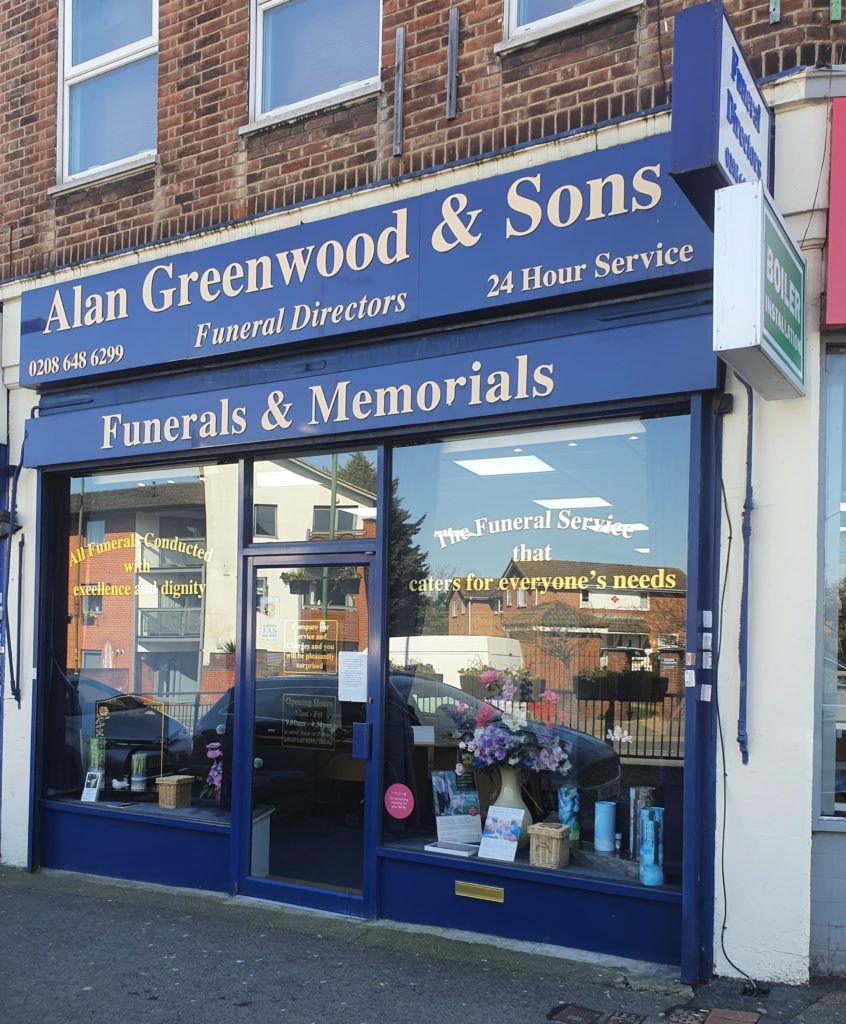 Alan Greenwood in Carshalton
Losing a loved one is an emotionally difficult moment in life. At Alan Greenwood, you can entrust our professional and friendly team to guide you through the process. As funeral directors in Carshalton, we can assist with all stages of planning a funeral, and help you understand everything you need to know.
Our offering includes:
Funeral Director Services
Trusting Alan Greenwood & Sons means receiving an efficient and memorable service. We pride ourselves on providing a patient, caring and compassionate experience for families and individuals who are arranging and planning a funeral. Our team of friendly experts are available to help lend an understanding ear during any tough times, or if you need advice while making decisions. We can help plan and coordinate a range of services, including a traditional burial or cremation service. If you wish, however, to add more unique details at a funeral, such as releasing a dove or creative catering, we can help make all the arrangements.
Alan Greenwood & Sons is available to help throughout the service, and thereafter. If you need further advice after a ceremony or service, you can get in touch. Our team will provide guidance on everything, whether that's what to do with ashes or coping with grief after a loss. Please feel free to get in touch at any time.