In loving memory of Audrey, who passed away on 12th September 2023, aged 81.
She will be sadly missed by her family and many friends.
If you would like to give a donation in her memory, the family wish these to be split between two worthy charities, Cancer Research UK and Phyllis Tuckwell Hospice Care.
Charity Donation In Memory of Audrey Trussler
Donate to Cancer Research UK
Cancer Research UK Donations
Anonymous
£150.00 + £37.50 Gift Aid
---
Sharon & Paul Evans
In memory of Audrey xx
£20.00 + £5.00 Gift Aid
---
Anonymous
£20.00 + £5.00 Gift Aid
---
Charity Donation In Memory of Audrey Trussler
Donate to Phyllis Tuckwell
Phyllis Tuckwell Donations
Phil and Susi
£50.00 + £12.50 Gift Aid
---
Anonymous
£150.00 + £37.50 Gift Aid
---
Sharon & Paul Evans
In memory of Audrey xx
£20.00 + £5.00 Gift Aid
---
Wendy and Liz
Audrey, we will sadly miss your friendly face and our Back Lane chats. We will plant the sunflower seeds in your memory, love Wendy and Liz X
---
Anonymous
£100.00 + £25.00 Gift Aid
---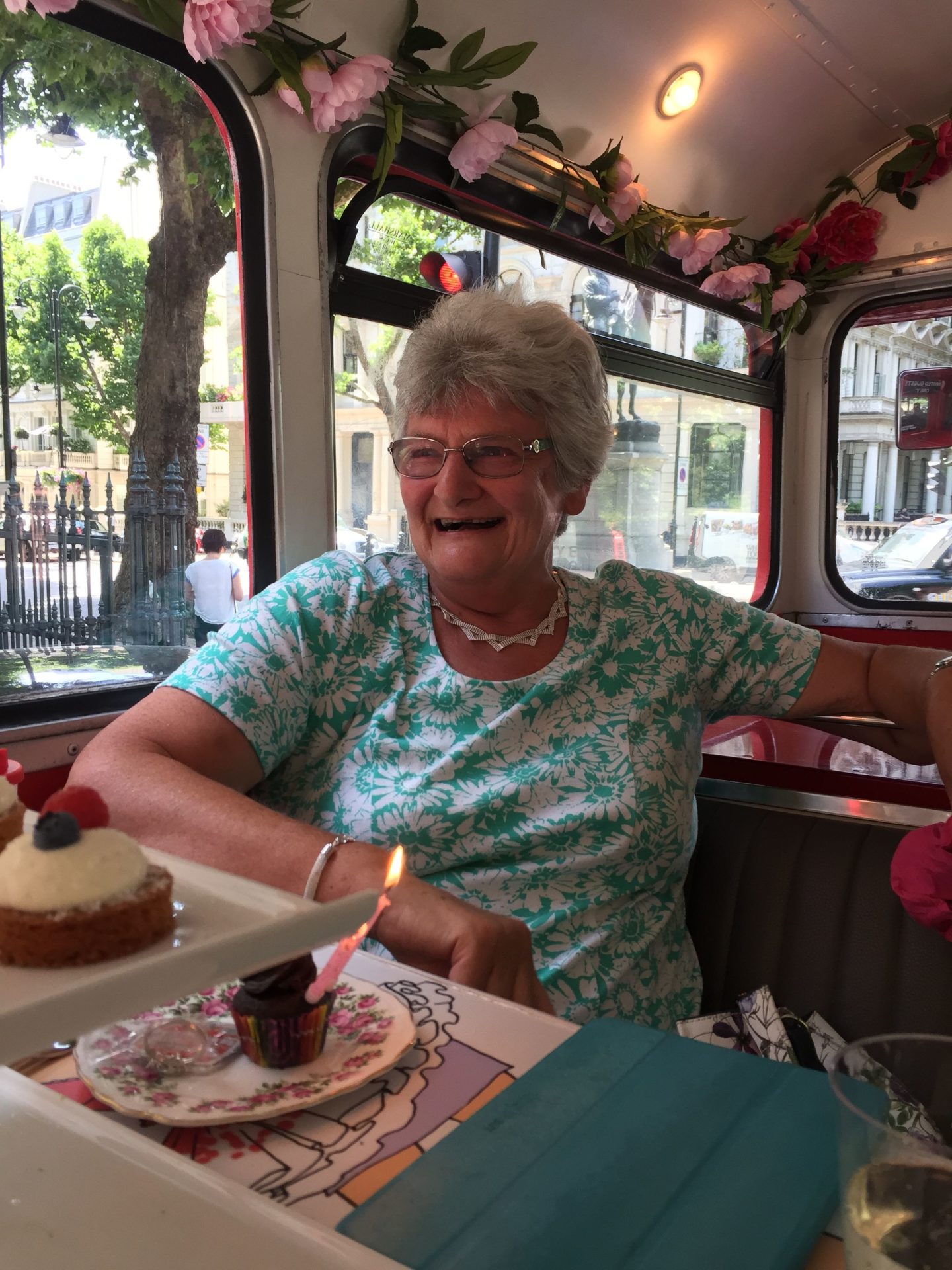 Cancer Research UK
£190.00 + Gift Aid of £47.50
In partnership with JustGiving
Phyllis Tuckwell
£320.00 + Gift Aid of £80.00
In partnership with JustGiving