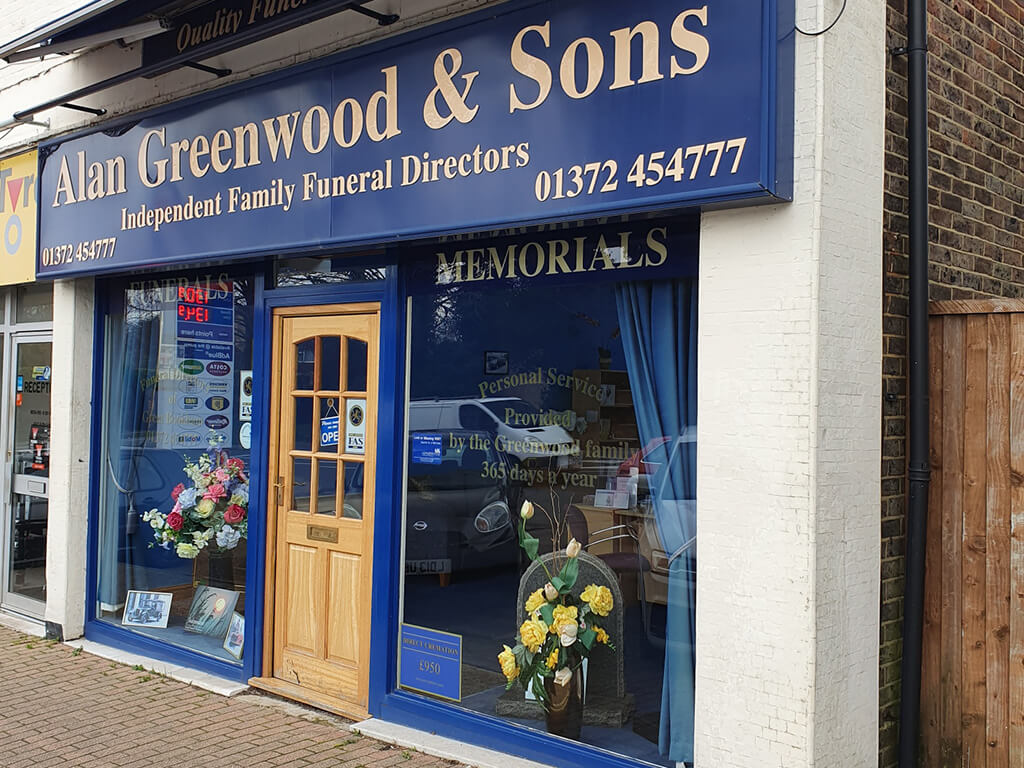 Alan Greenwood in Great Bookham
With many years of experience in arranging all aspects of funerals, the team at Alan Greenwood & Sons in Great Bookham is here to help if you need to arrange a funeral. We offer advice regarding everything from choosing the wording for a memorial, to what should be included in a service sheet. Contact us to find out about everything that happens at a funeral, and to learn more about your choices.
Our services include:
Funeral Director Services
The team at Alan Greenwood Great Bookham are adept at offering a professional and efficient service, while maintaining a compassionate demeanour throughout the process. At this difficult time, you can rest assured that our experienced staff will be able to guide you through everything you need to know, whether you wish to plan a traditional service or something a little more unique.
We are also here for you after the funeral. Should you be looking for advice about what to do with ashes, help on coping with grief or something else, please get in touch at anytime.