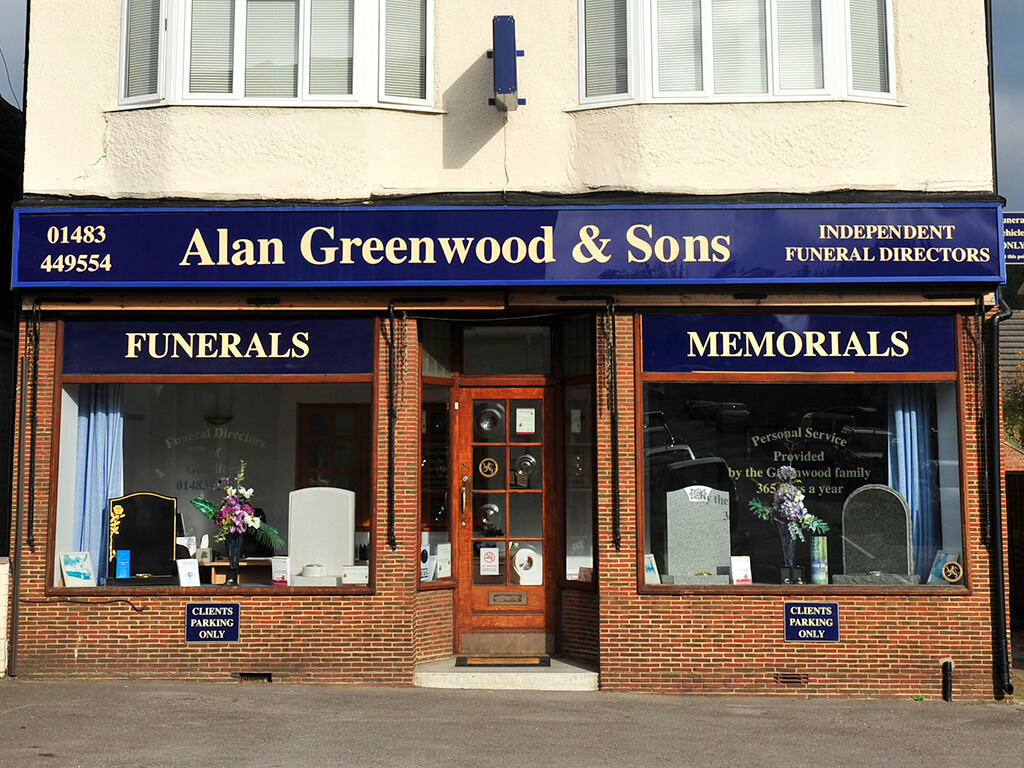 Alan Greenwood in Guildford
Should you need to make plans for a funeral in Guildford, get in touch with the team at Alan Greenwood & Sons. With many years of experience in this field, we will explain everything you need to know about all aspects of organising a funeral. We offer assistance in everything from putting together a service sheet to sourcing your ideal catering for a wake.
Our services include:
Funeral Director Services
Compassion and professionalism are at the core of everything we do at Alan Greenwood & Sons, so you can rest assured that the service you receive will be efficient and practical, as well as caring. We can talk you through what happens at a funeral, and offer sound advice for both traditional and unique services.
As well as this, after the funeral the team will remain accessible to you at any time. This means that if you are looking for advice about what to do with ashes, or maybe coping with grief, the team at Alan Greenwood will help. Please do feel free to get in touch at any time.