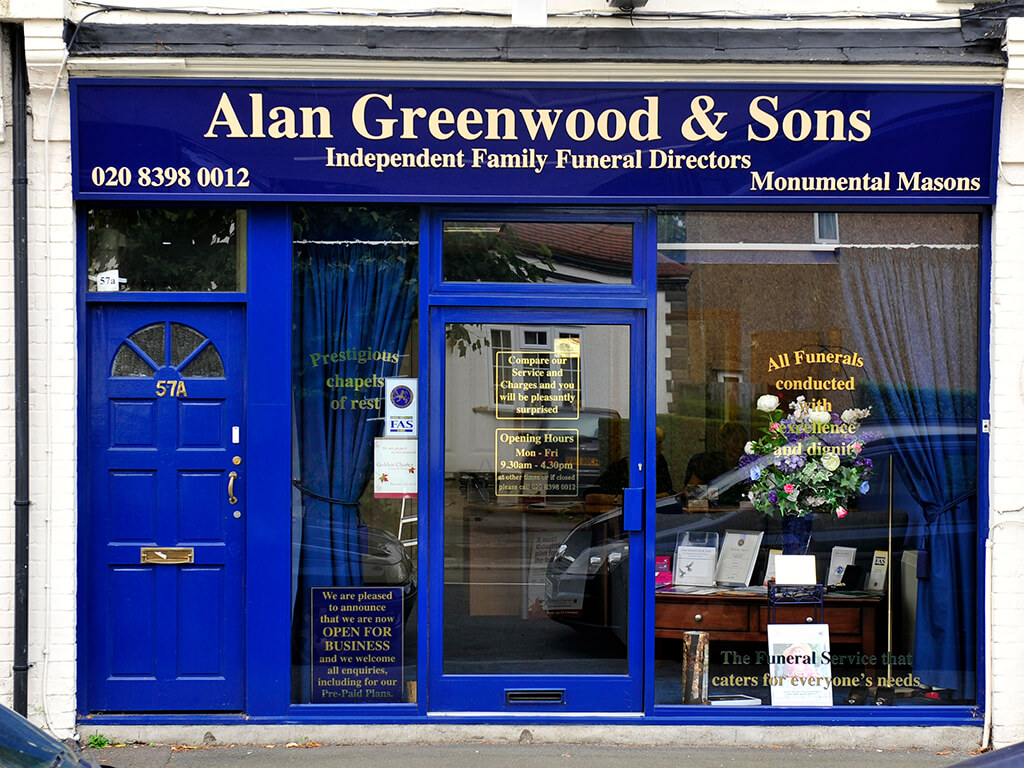 Alan Greenwood in Long Ditton
The team at Alan Greenwood & Sons in Long Ditton are experienced in arranging all aspects of a funeral, and can offer advice on everything from choosing the right coffin to appropriate floral tributes. From the moment when a loved one passes away, if you have questions about what happens at a funeral and how to go about planning one, please get in touch.
Our services include:
Funeral Director Services
With experience in arranging both traditional and unique funerals, the staff at our Alan Greenwood Long Ditton branch will assist with all your needs. We pride ourselves on providing a professional and efficient service while remaining compassionate throughout. When it comes to making difficult decisions throughout the process, you can expect caring and considerate assistance.
After the funeral, the team will remain available to you should you need any further advice. This could be about anything from coping with grief to what to do with ashes. You can get in touch at any stage to speak to a friendly member of the Alan Greenwood team, who will always try their best to help in any way they can.