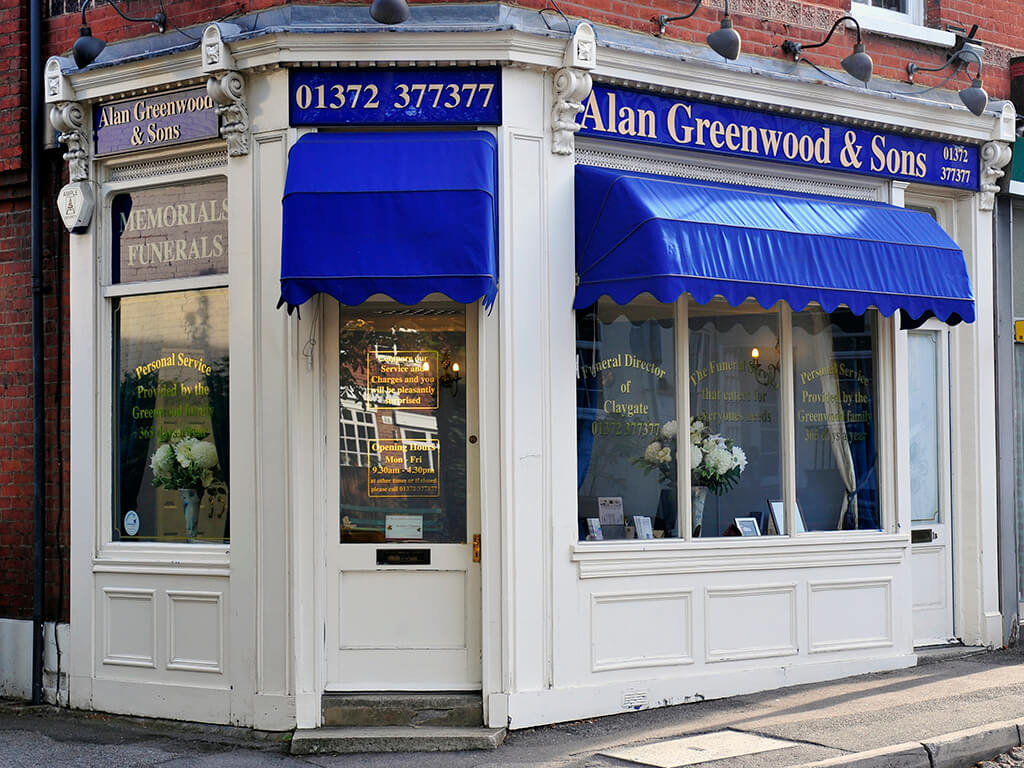 Alan Greenwood in Claygate
Our caring and professional team at Alan Greenwood & Sons in Claygate have many years of experience in organising all aspects of funerals. From service sheets to releasing doves, we are adept at helping to ensure that the event runs smoothly and without undue stress. If you are tasked with arranging a funeral in Claygate, please do get in touch to find out more about what happens at a funeral, and what you need to know.
Our services include:
Funeral Director Services
With patience and compassion, our team will guide you through all the steps of arranging a funeral with professional decorum. We are available to discuss all your options with you, whether you are looking to arrange a traditional burial or cremation, or you wish to include some more unique aspects such as releasing a dove or serving unusual cuisine at the wake.
Should you be looking for further advice after the funeral, please feel free to contact the team. Whether you need help with coping with grief, you're not sure what to do with ashes, or something else, our thoughtful team will offer advice and do their utmost to help.