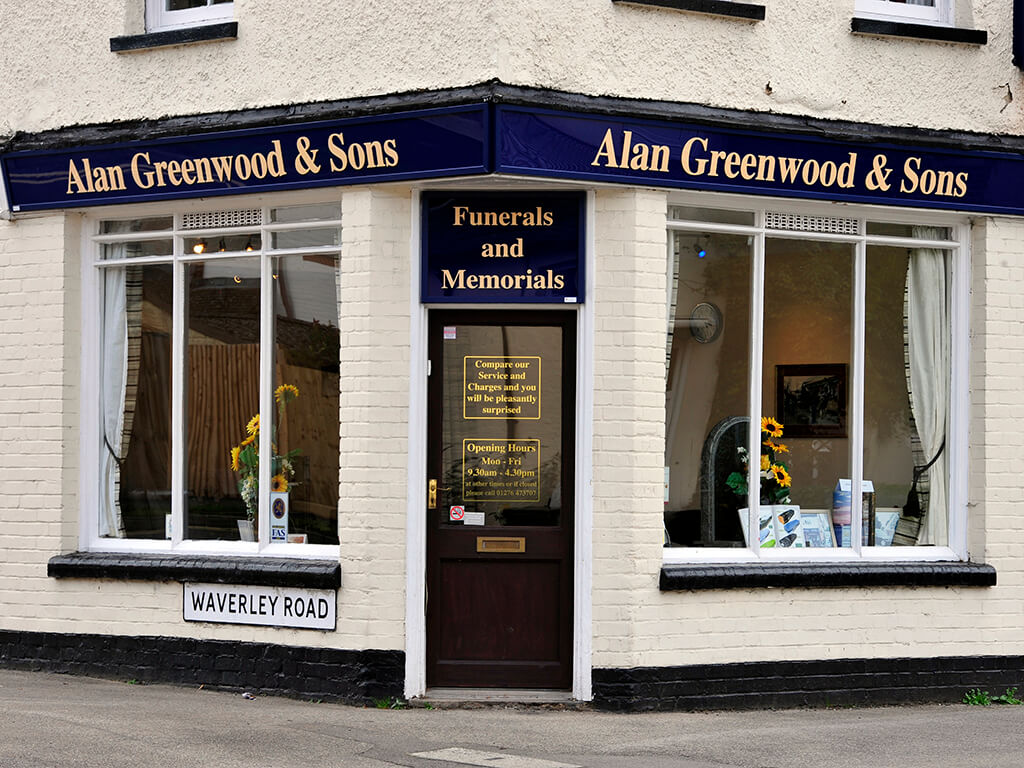 Alan Greenwood in Bagshot
Always offering a compassionate yet professional service, the friendly team at our Bagshot branch are there for anyone who needs to arrange a funeral. At such a difficult time, you want an efficient team of experts who know what they are doing, that you can rely on. Alan Greenwood & Sons can provide just that.
Armed with # years of experience, we provide information and services including:
Funeral Director Services
From the moment you start planning a funeral, our team is here for you. You can get in touch simply to find out what your next steps need to be after someone passes away, and we can talk you through the entire funeral process.
The Alan Greenwood team is also there for you after the funeral. You can contact us at anytime for further advice, about anything from what to do with ashes, to coping with grief.