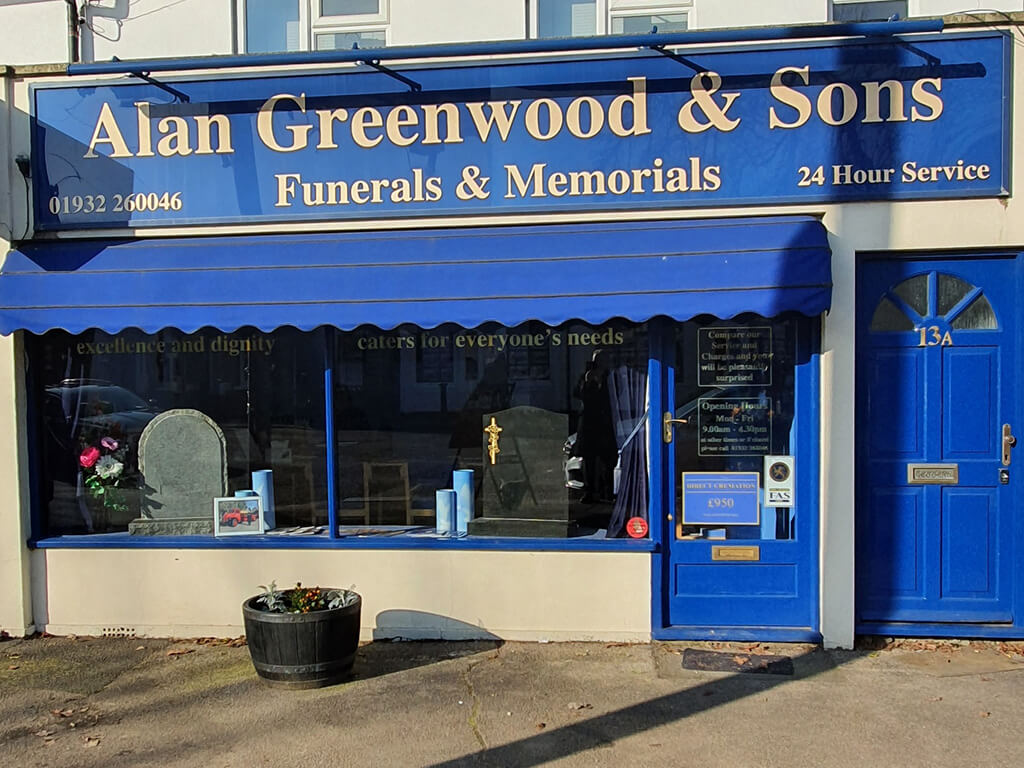 Alan Greenwood in Hersham
The team at Alan Greenwood & Sons in Hersham have experience in planning funerals in the local area. Should you be tasked with arranging the funeral of a loved one, get in touch and we will explain everything you need to know about what happens at a funeral, and what you need to consider while planning.
Our services include:
Funeral Director Services
While taking you through all the aspects of arranging a funeral, you will find our team to be both professional and compassionate. At Alan Greenwood & Sons Hersham, we have experience in arranging both traditional and more unusual burial and cremation services. We will explain all the choices available to you and help you come to the right decision to create a fitting farewell to your loved one.
After the funeral, should you require further advice, remember you can always get in touch. Whether you want to know more about what to do with ashes, or you need advice on coping with grief, our team is here to help you.