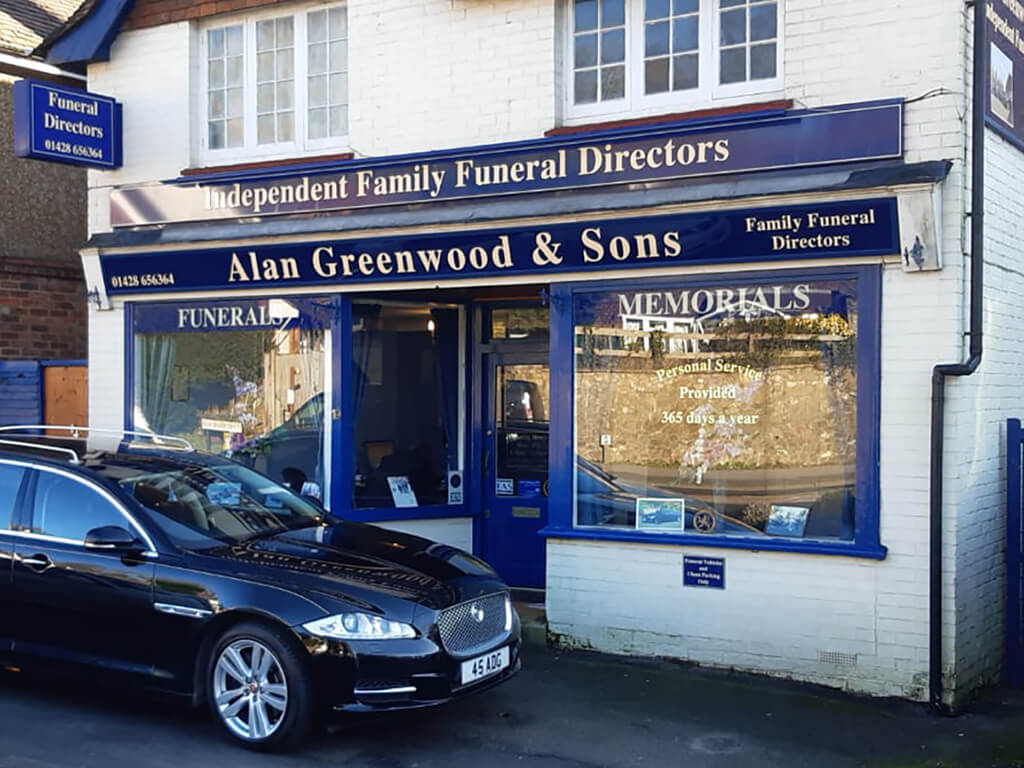 Alan Greenwood in Haslemere
The team at Alan Greenwood & Sons in Haslemere have experience in organising all aspects of funerals, from choosing the right coffin to catering for wakes. Should you need to arrange a funeral for someone who has passed, get in touch and we will explain everything that happens at a funeral, and what you need to know while planning one.
Our services include:
Funeral Director Services
While practical and efficient, our staff always maintain a patient and compassionate approach while assisting families and individuals while they are arranging a funeral. This means you can rest assured that we will always offer an understanding ear and offer the advice you need while making decisions. We are here to help you whether you want a traditional burial or cremation service, or you wish to add some unique aspects to the funeral such as releasing a dove or offering some unusual cuisine at a wake.
You can also get in touch after the funeral if you need further advice. We provide guidance on everything from what to do with ashes to coping with grief. Please do get in touch at anytime throughout the process.