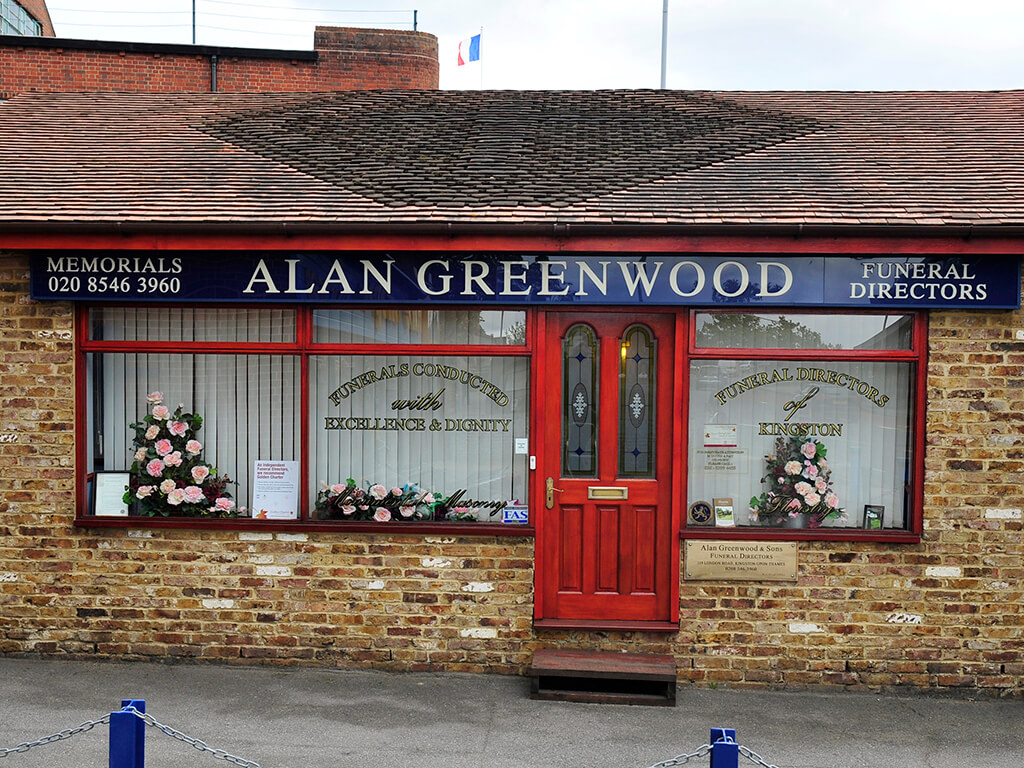 Alan Greenwood in Kingston
You can rely on the expert team at Alan Greenwood & Sons to guide you through all the aspects of arranging a funeral, with a patient and professional attitude. We have experience in organising all aspects, so get in touch to find out exactly what to expect on the day of the funeral, and to discover your options while planning one.
Our services include:
Funeral Director Services
Whether you want to arrange a traditional funeral service, or one with some unique features, the friendly and understanding team at Alan Greenwood & Sons in Kingston are available to help. We will offer guidance in everything from knowing what to put in the service sheets, to arranging a dove release.
Not only will we offer guidance throughout the planning process, but we will remain available to you after the funeral as well. If you have questions regarding anything from what to do with ashes to coping with grief, please feel free to get in touch and we will help as much as we can.