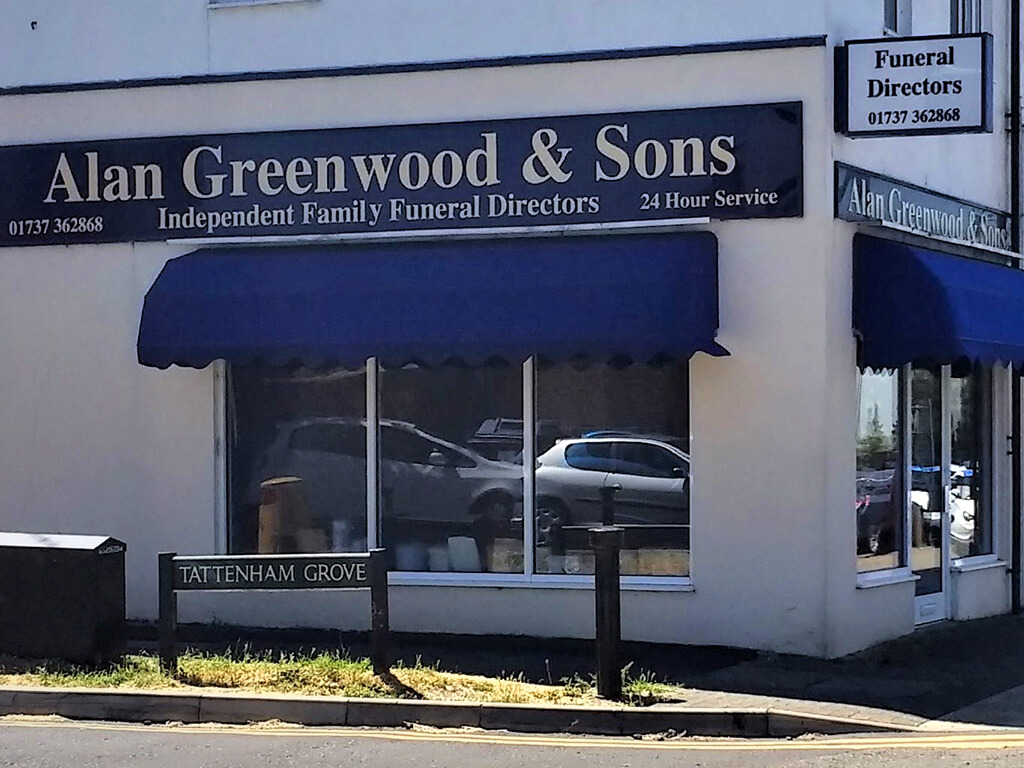 Alan Greenwood in Epsom Downs
The friendly team at Alan Greenwood & Sons in Epsom Downs have years of experience in planning funerals. With a selection of transport options, a range of coffins and masonry, and advice about everything from service sheets to floral arrangements, we are able to talk you through everything you need to know. Get in touch to make sure you know everything that happens at a funeral.
Our services include:
Funeral Director Services
At Alan Greenwood & Sons, we are proud of our team who remain professional yet patient and compassionate at all times. With knowledge of all aspects of funeral arranging, we are able to guide you through all your options, and make suggestions for both traditional and more unique funerals. Whether you want a traditional burial or cremation, or you wish to include a quirky tribute to your loved one such as serving their favourite cuisine at the wake, we can help.
After the funeral, the team at Alan Greenwood & Sons in Epsom Downs are still there for you. Should you be seeking advice on what to do with ashes, or even how to cope with grief, please feel free to contact us.