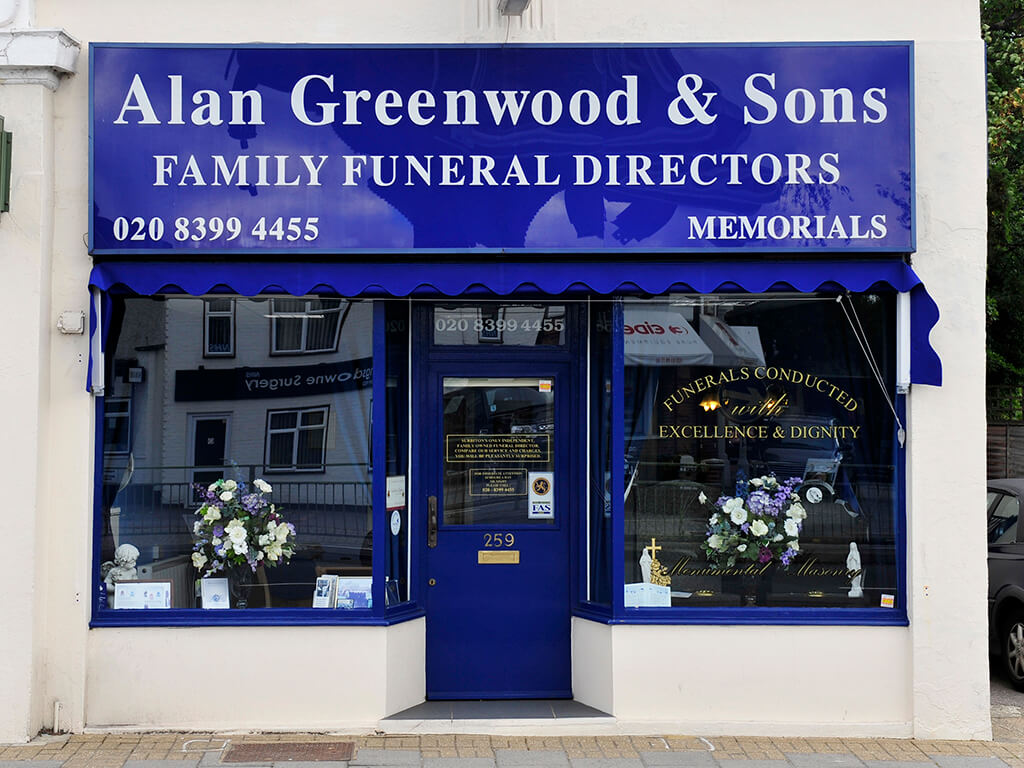 Alan Greenwood in Surbiton
At Alan Greenwood & Sons, our team of friendly and experienced staff offer all the advice you'll need when planning a funeral. We know how to arrange everything involved and can guide you through all of your choices, from choosing the right coffin to arranging catering for a wake.
Our services include:
Funeral Director Services
You can expect a reliable and compassionate service from the team at Alan Greenwood in Send, who pride themselves on maintaining a patient and professional demeanour throughout the process of planning a funeral. We have experience in planning traditional funerals as well as those with unique aspects, such as unusual transport in the funeral procession or releasing a dove.
Remember, the Alan Greenwood team will also be there for you after the funeral. If you need advice on anything from what to do with ashes to coping with grief, please get in touch to speak to one of our friendly members of staff, who will always do their best to assist.