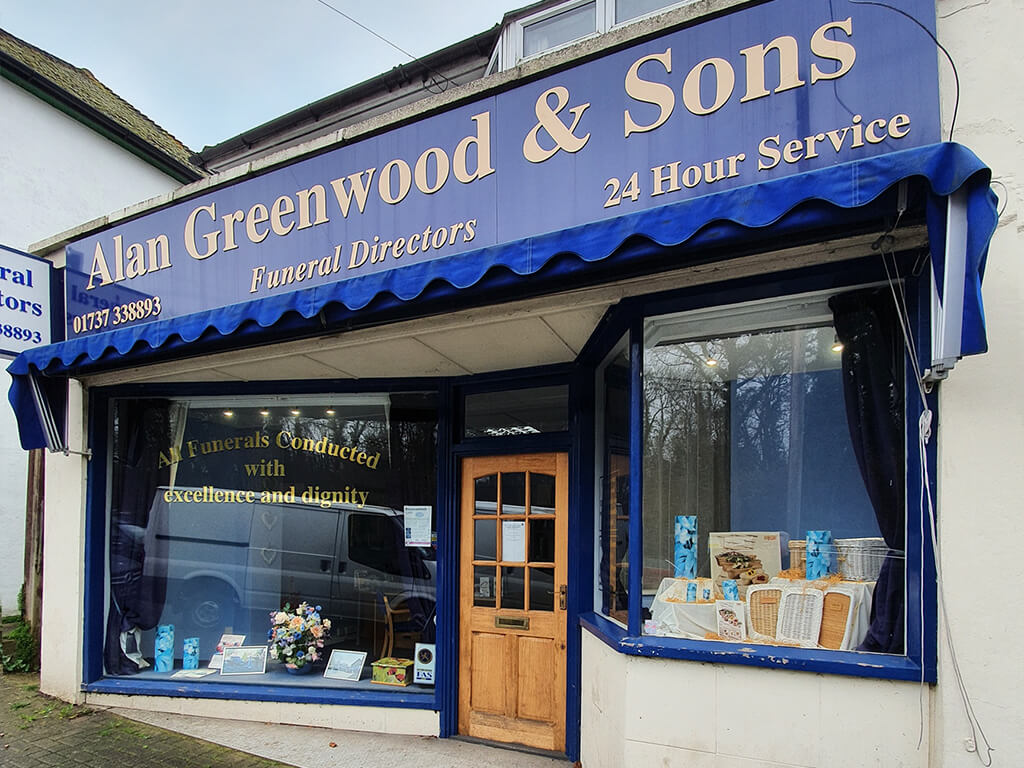 Alan Greenwood in Tadworth
If you need to arrange a funeral for a friend or family member in the Tadworth area, speak to our team of compassionate and efficient staff at Alan Greenwood & Sons. With years of experience in planning all aspects of funerals, we offer assistance in everything from choosing the right memorial masonry, to catering for a wake.
Our services include:
Funeral Director Services
You can rest assured that your loved one's funeral arrangements are in good hands with the team at Alan Greenwood & Sons in Tadworth. We have ample knowledge in all areas, whether you wish to organise a traditional funeral or one with some unique features. These could be anything from incorporating unusual transport into the funeral procession, to sourcing a caterer for the wake that will provide the favourite food of the person who has passed away.
After the funeral, our staff is still there for you. Should you need advice on what do with ashes, or maybe some help with coping with grief, please contact us at any time and we will offer what we can.