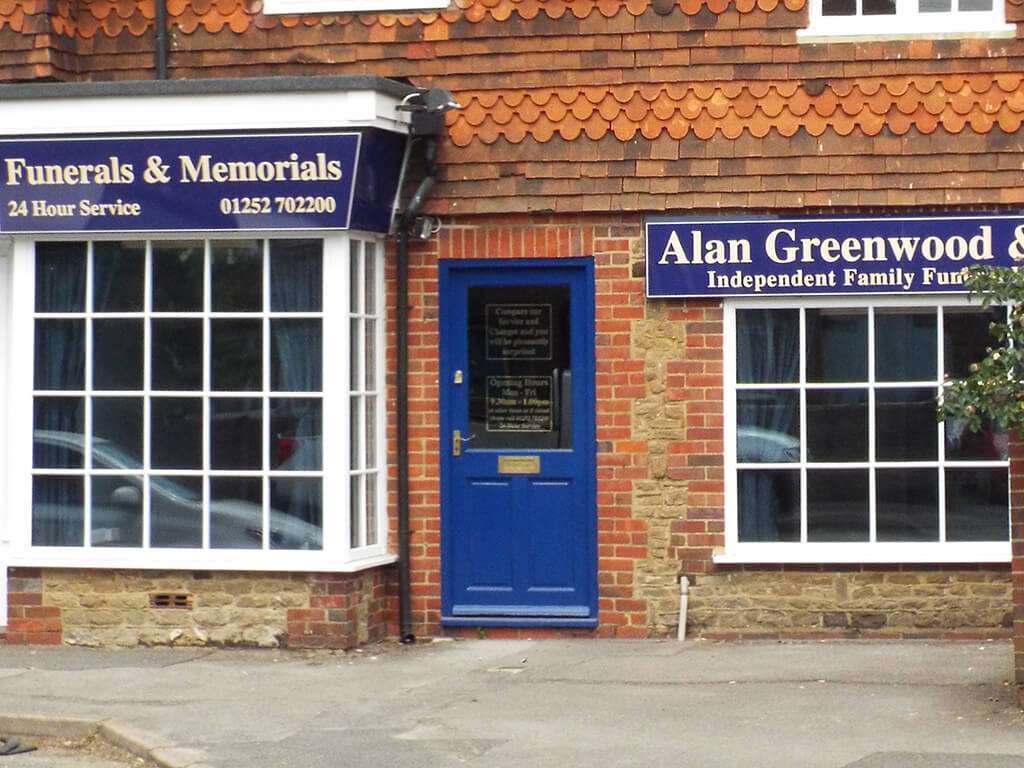 Alan Greenwood in Elstead
From arranging floral tributes to providing bespoke memorial stones, the team at Alan Greenwood & Sons in Elstead offer expert advice and guidance when it comes to arranging a funeral. With many years of experience under our belt, we are able to advise on all aspects of what happens at a funeral, making sure you know everything you need to know and exactly what to expect.
Our services include:
Funeral Director Services
Our compassionate and understanding staff will remain professional throughout every step of arranging a funeral. We will go through all your options with you so that you are well aware of everything you should consider, whether you want a traditional or more unique burial or cremation for your loved one.
At Alan Greenwood & Sons in Elstead, you can rest assured that we will remain available to you after the funeral. In the event that you need advice about anything from what to do with the ashes to coping with grief, please do get in touch at anytime and we will do our best to assist.