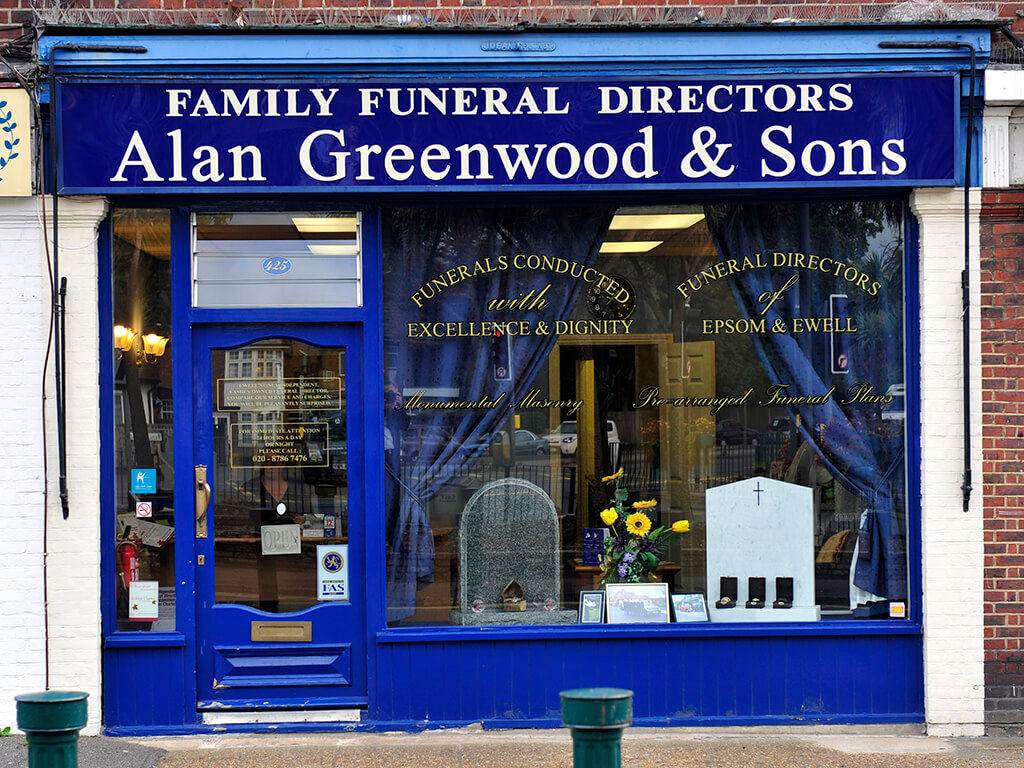 Alan Greenwood in Ewell
Should you need to arrange a funeral in Ewell for a loved one, speak to the team at Alan Greenwood & Sons. With plenty of years of experience, we are able to talk you through everything that happens at a funeral so that you know what to expect, and are aware of all your options. Whether you are looking to organise a traditional funeral, or something more unique, we can help.
Our services include:
Funeral Director Services
Our employees are professional yet compassionate, and will guide you through the practical side of organising a funeral while remaining caring at this difficult time. We offer advice regarding everything from the legalities of choosing your stone masonry, to suggestions for appropriate floral tributes.
In addition to the funeral arranging process, our team are still available to you after the funeral. If you are in need of advice about what to do with ashes, or you are looking for help with coping with grief, please get in touch. We will do our best to help you at any point of the process after you have lost a loved one.