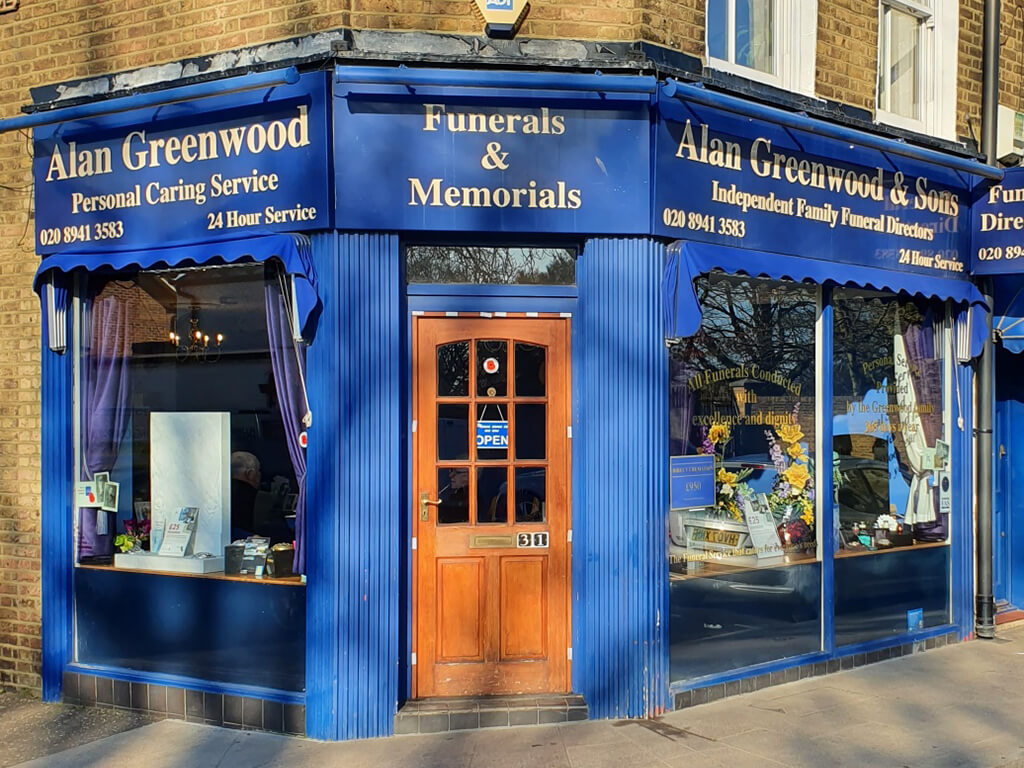 Alan Greenwood in Hampton Hill
Find all the help and advice you need while planning a funeral from the friendly team here at Alan Greenwood & Sons in Hampton Hill. With many years of experience, we will explain the ins and outs of everything that happens at a funeral, and offer advice about the different aspects that you need to be aware of.
Our services include:
Funeral Director Services
At Alan Greenwood & Sons, we pride ourselves on always maintaining and patient and caring manner while providing an efficient service. We will talk you through all the choices available to you, from appropriate floral tributes to choosing the right coffin. With experience in arranging both traditional services, and funerals which have had some unique flair, we are able to help make sure the funeral you are planning goes smoothly and without undue stress.
The team is also available for you after the funeral as well. We will talk you through considerations and options on what to do with ashes, or provide advice on coping with grief should you need it. Feel free to get in touch whenever you need us.