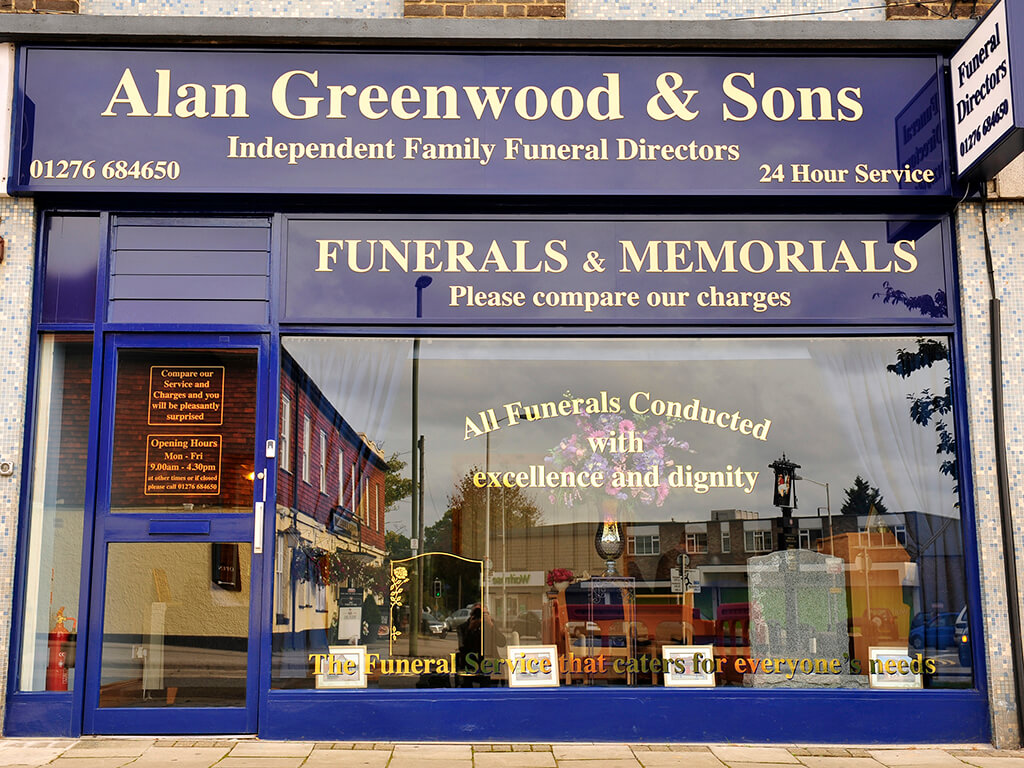 Alan Greenwood in Frimley
Our team at Alan Greenwood & Sons at Frimley have knowledge in all areas of arranging a funeral. We have experience in everything from arranging traditional burials and cremations to catering for more unique requests such as releasing doves and unusual funeral procession transport. Contact us to find out everything that happens at a funeral, and let us talk you through all the options you have when it comes to arranging one.
Our services include:
Funeral Director Services
The team at Alan Greenwood & Sons Frimley is adept at remaining practical and professional, and always compassionate. While you are considering all the various aspects that are involved in planning a funeral, we are on hand to offer advice whenever you need it. We will explain everything you need to know including the more bespoke aspects such as what to write in service sheets, and choosing text for memorial stones.
After the funeral, as well, remember we are always here should you need further advice. Our caring team will always try their best to give you guidance on coping with grief, and even what to do with the ashes of your loved one. Please feel free to get in touch at any time.