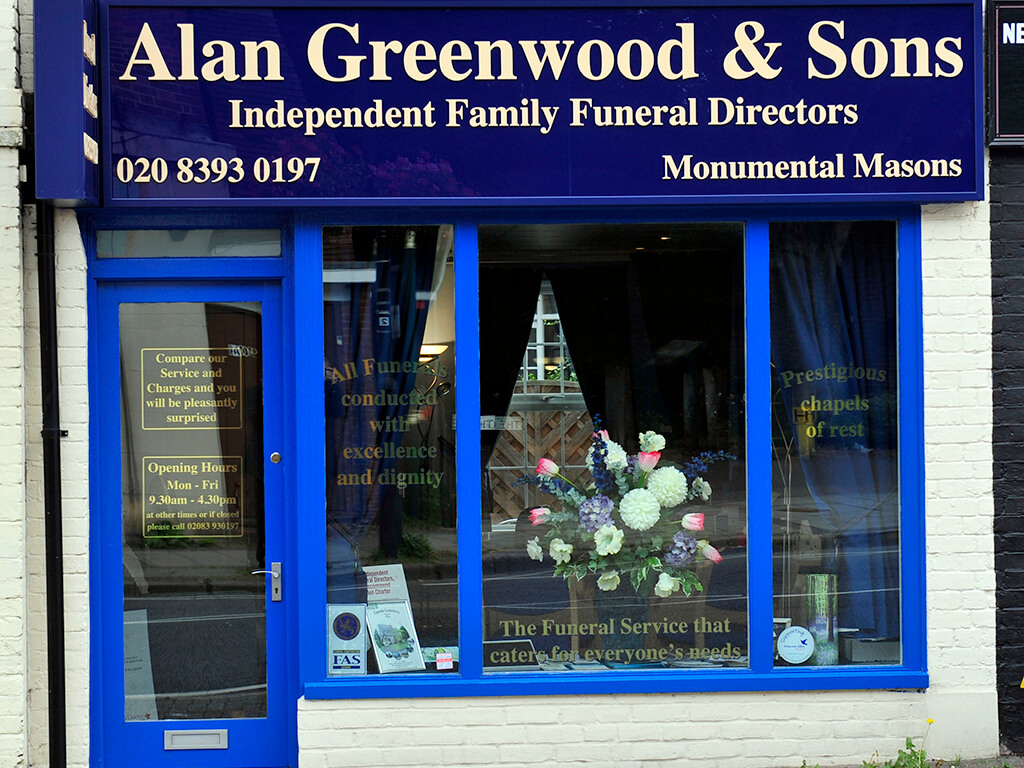 Alan Greenwood in Ewell Village
The friendly team at Alan Greenwood & Sons in Ewell Village have years of experience in planning funerals. With knowledge in everything from formatting service sheets to choosing the right coffin, we are here to help. Get in touch to find out everything that happens at a funeral, and let us guide you through all your options if you need to arrange one.
Our services include:
Funeral Director Services
Rest assured that while our team are professional and practical, they always maintain a demeanour centred on compassion. So while guiding you through the various aspects of arranging a funeral, you will find our staff to be always patient and understanding. We will talk you through everything you need to know, including the implications of a burial versus a cremation, how to choose a memorial, and appropriate floral tributes.
Not only this, but our team will remain available to you should you need assistance after the funeral. Perhaps you are seeking advice regarding what to do with ashes, or you are looking for advice on coping with grief; don't hesitate to get in touch.