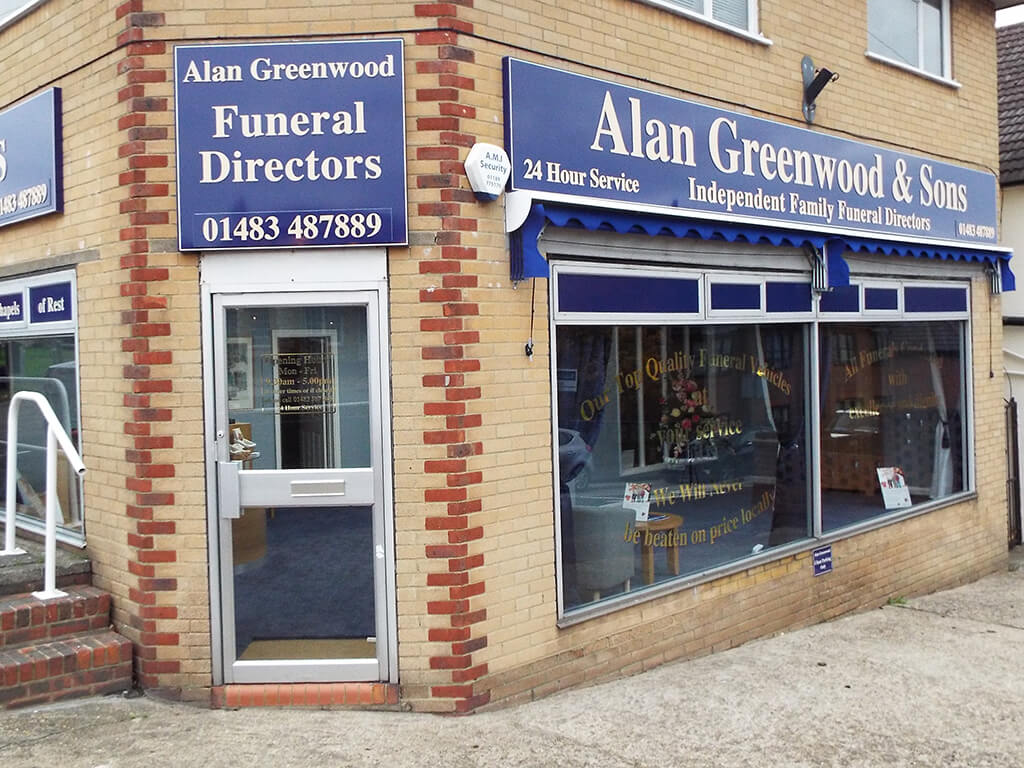 Alan Greenwood in Knaphill
Our team at Alan Greenwood & Sons in Knaphill are adept at arranging all aspects of funerals. We will offer advice on everything from the best funeral procession transport for your requirements, to choosing between a burial and a cremation. Our services include the following:
Our services include:
Funeral Director Services
We pride ourselves on carrying a professional yet compassionate demeanour throughout the funeral planning process, and can be relied upon to provide a high standard of service at all times. We will explain all your options and offer advice if you are struggling to make certain decisions, and with our experience of organising both traditional and unique funerals, we will help make sure your event goes exactly as planned. In addition to conventional services we are able to assist in planning some more unusual aspects such as releasing doves or retro transport for the funeral procession.
Remember that the team at Alan Greenwood & Sons in Knaphill are available to you after the funeral as well. Should you be in need of advice after the day, whether this is regarding anything from what to do with ashes to coping with grief, know that you can always get in touch.