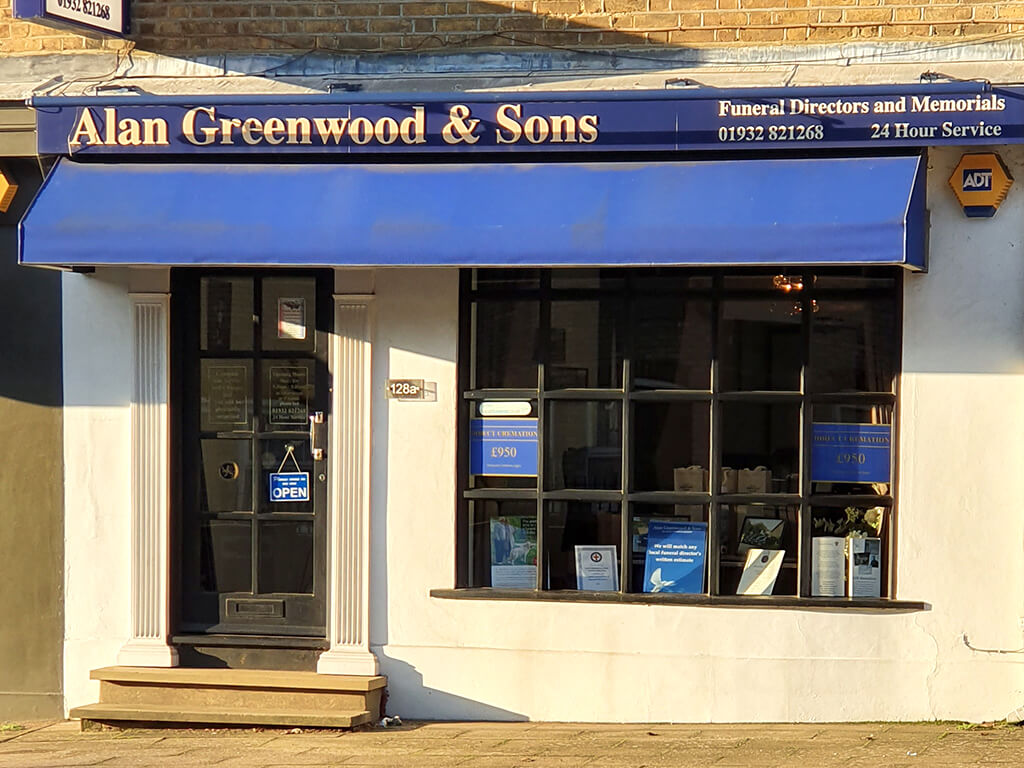 Alan Greenwood in Weybridge
You can always depend on the team at Alan Greenwood & Sons to guide you through arranging a funeral from start to finish. Our understanding and professional team have experience in organising all aspects and will ensure it is as easy as possible for you. Don't hesitate to get in touch to find out exactly what to expect on the day of the funeral, and to discover your options while planning one.
Our services include:
Funeral Director Services
The team at Alan Greenwood will provide the guidance you need while planning any kind of funeral. Whether you want something traditional, or you'd prefer to arrange some more unusual features such as having a videographer or releasing a dove. Our team have many years of experience, and can talk you through all your options as well as offer practical advice when it comes to funeral costs.
After the funeral, remember our team is still on hand to help. If you have questions regarding what to do with the ashes, or maybe you're looking for advice about coping with grief, please feel free to get in touch at any time.