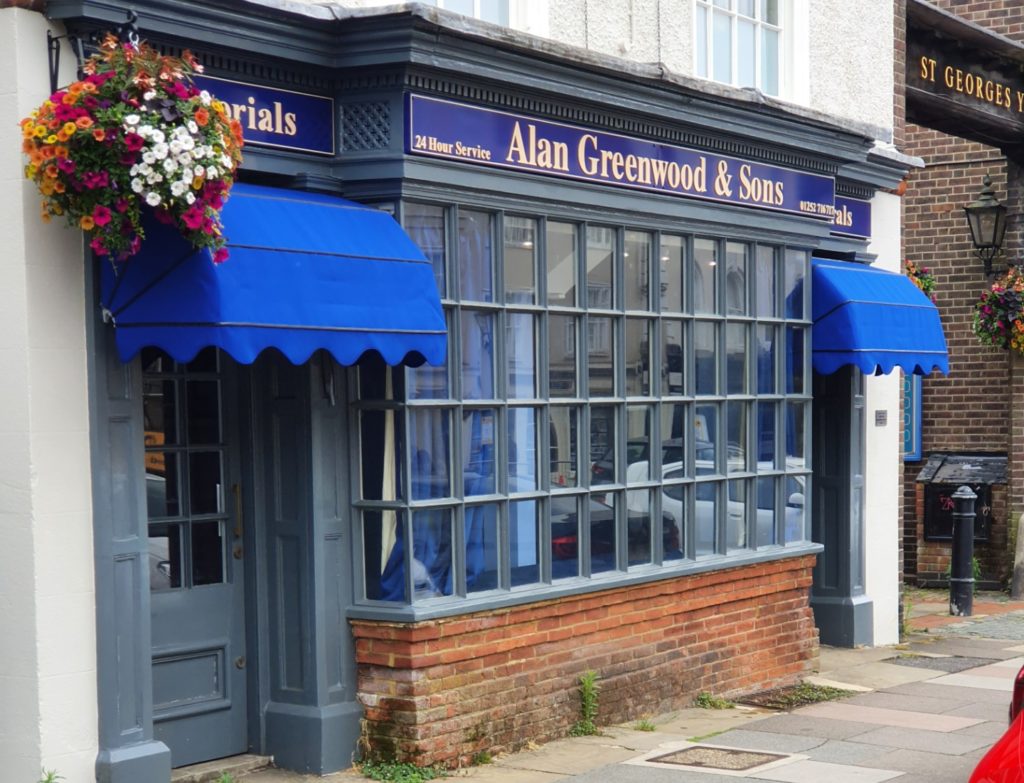 Alan Greenwood in Farnham
Our team at Alan Greenwood & Sons in Farnham understand everything involved with planning the perfect funeral for your loved one. We offer advice regarding transport, masonry, floral arrangements, as well as all other matters, and can even point you in the right direction when it comes to venues and catering. We'll talk you through everything that happens at a funeral, including who can carry the casket and other practical questions. Our services include:
Funeral Director Services
At Alan Greenwood & Sons, we are proud of our considerate team. All our employees are adept at maintaining a professional yet compassionate demeanour, to help you and your family get through such a difficult time. We will talk you through all the options you have when arranging a funeral, whether you're looking for tradition or something more unique.
As well as this, the Alan Greenwood team are also there for you after the funeral. If you need some advice on how to cope with grief, or you're unsure of what to do with ashes after a cremation, we can help. Please feel free to get in touch at any time.