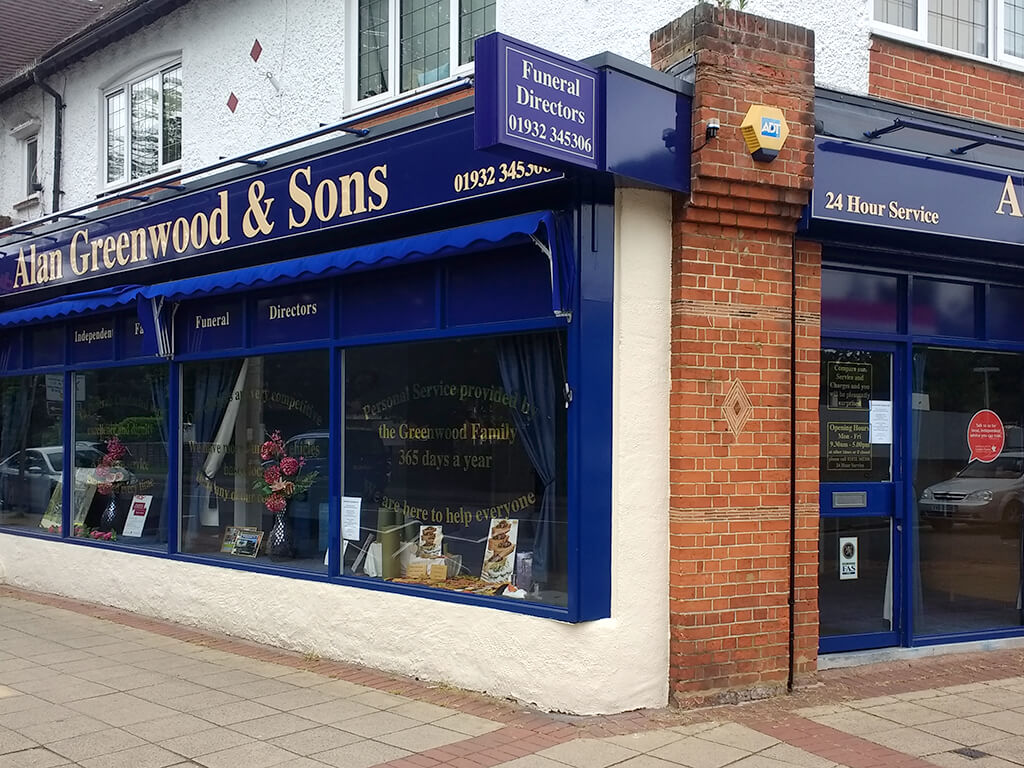 Alan Greenwood in West Byfleet
Our team at our Byfleet is experienced in all aspects of funeral planning, and are readily available to anyone who needs help making such personal and often difficult decisions. The team is professional, efficient, and compassionate – and strive to make the process of arranging a funeral as simple and smooth as possible.
Our services include:
Funeral Director Services
After someone passes away, you will likely have a huge number of questions and be unsure of your next steps. Get all the advice you need by contacting our team, who are always happy to help talk you through the whole process of a funeral.
After the funeral, you can still get in touch with the Alan Greenwood team. Whether you are looking advice about what to do with ashes, or how to cope with grief, or something else, we will always do our best to assist in any way that we can.