Mum didn't have a conventional childhood but we loved the occasional stories she would let slip. Like walking in Hyde Park with her pet monkey on her shoulder. Her love of ballet (a potential career as a dancer was dashed when she grew too tall). Modelling fur coats up and down Regent Street. The many, many animals she loved and nurtured – really she should have been a vet. Mum enjoyed a long career in fashion retail starting off behind the scenes (not allowed to serve a customer for two years) and working her way up to buyer. Then, stories of buying trips to London, staying at the Dorchester to watch the fashion shows.
Mum gave up work when she married and had children. She was devoted to Bob and they were married for over 50 years. They had Patricia and Antony and provided them with a loving and pretty idyllic childhood with most importantly, the security that she had not enjoyed. Living first in Bramhall and then Cheadle Hulme Bob and Barbara (or B&B as they were known) threw great parties and wined and dined family and friends on home grown produce and home brewed beer and wine. During this time, Mum also owned and ran two dress shops, ably assisted by Dad. She was, quite simply, the best Mum you could ever ask for.
Mum and Dad retired to Orleton in Shropshire where in typical fashion they threw themselves into village life. They joined the gardening club, ran the friendship club, were active members of the PCC. Mum did the church flowers – they even got into bowling. They remodelled the garden and showed it off on open garden days. The grandchildren remember fondly the smell of Mum's fridge and pantry, picking fruit in the garden, playing games on the lawn and running across the fields at the back of the house to the swings. At every point of her life Mum made friends.
The last 7 1/2 years Mum has lived in Hinchley Wood. Again, she became completely involved in the community at Gibson Court, making friends along the way. She was on the committee, active in the WRVS, played in the scrabble club, drove a group of ladies out to lunch every month and to church weekly. Even during the pandemic, she organised 'happy time' for a group of friends to enjoy a drink and test each other with quiz questions. As Mum's health declined, she did not complain or moan. In fact she loved her little red wheel chair and Trish was forever asking her to slow it down as she bashed another dent in the skirting board proclaiming that she was a better driver now!
The last 3 ½ years Barbara has been cared for, predominantly by Kelly who became Mum's closest friend and was with her at the end. The ultimate act of love and friendship I think.
Charity Donation In Memory of Barbara Hilton
Donate to Age UK Surrey
Age UK Surrey Donations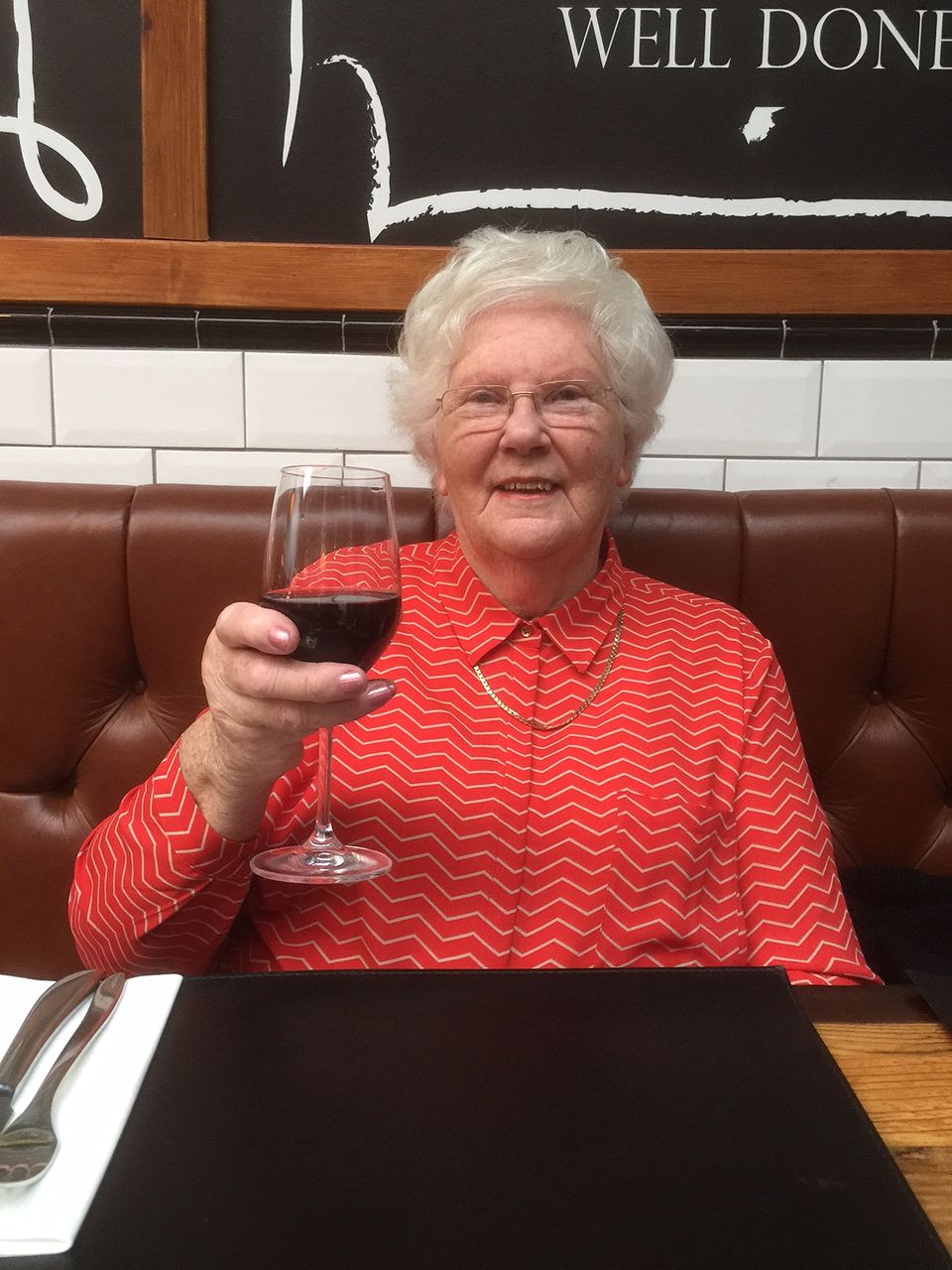 Age UK Surrey
£30.00 + Gift Aid of £0.00
In partnership with JustGiving