Sadly passed away at home, aged 88.
The family have asked for family flowers only, and kindly ask you to make a donation to one of their chosen charities instead: The British Heart Foundation or The Dogs Trust.
If you would prefer to donate via a cheque, please make it payable to the charity and sent it to:
Alan Greenwood Funeral Directions, 425 Kingston Road, Ewell, Surrey KT19 0BT.
PLEASE WRITE ON THE REAR OF THE CHEQUE: T/L BRIAN HEELS
Cheques will be sent to the charities on 16th November 2022
Charity Donation In Memory of Brian James Heels
Donate to Dogs Trust
Dogs Trust Donations
Anonymous
£10.00
---
Scotts Farm Road
Brian Heelsmay you rest in peacefrom your friends and neighbours of Scotts Farm Road Jan, Chris, Bill, Robert, Michelle and Steve
£30.00 + £7.50 Gift Aid
---
Charity Donation In Memory of Brian James Heels
Donate to British Heart Foundation
British Heart Foundation Donations
Brenda and Elaine x
£20.00 + £5.00 Gift Aid
---
David Butcher
In memory of our dear Brian who will be sorely missed but fondly remembered
£20.00 + £5.00 Gift Aid
---
Anonymous
£50.00 + £12.50 Gift Aid
---
Scotts Farm Road
forever in our thoughtsyour friends and neighbours of Scotts Farm RoadChris, Bill, Robert, Jan, Michelle and Steve xx
£30.00 + £7.50 Gift Aid
---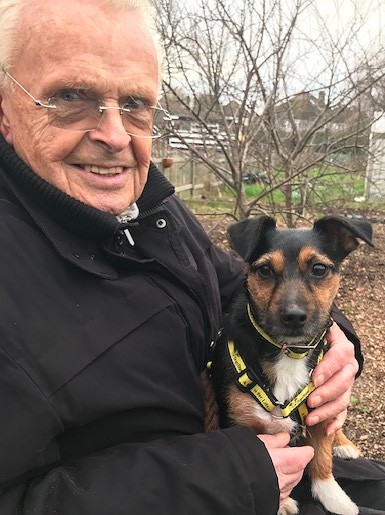 Dogs Trust
£40.00 + Gift Aid of £7.50
In partnership with JustGiving
British Heart Foundation
£120.00 + Gift Aid of £30.00
In partnership with JustGiving