Our much loved and missed husband to Carole. Father to Paula and Sarah. Grandfather to Elliott, Emily, Nathan, Jacob & Caleb. Never short of a story to tell, share a good laugh. He loved his family immensely and he leaves us his legacy, great memories and a hole in our world that cannot be filled.
Instead of flowers, the family would prefer any donations to be made to either the Royal British Legion or to Bletchley Park Charities as they were very close to Derek's heart, given his great interest in the war. Bletchley Park was where Carole's mother worked as a decoder during World War 2.
Always In Our Hearts
Charity Donation In Memory of Derek Christopher Evans
Donate to The Royal British Legion
The Royal British Legion Donations
maggie
in memory of Derek, and a good sense of humour. xx
---
David, Christine & Tony
Keep the laughter going, on and beyond.
£35.00
---
Marianne
Remembering a great character that will be sorely missed by his family and friends
£25.00 + £6.25 Gift Aid
---
Vivian Sprong and Michael Green
With many happy memories and laughs.
£25.00 + £6.25 Gift Aid
---
Ferguson Family
Thank you for your friendship over a long period of time with many good memories.
£200.00 + £50.00 Gift Aid
---
Anonymous
Many happy memories
£25.00 + £6.25 Gift Aid
---
Colin, Pat and family
Remembering some happy times with Derek over the years.
£30.00 + £7.50 Gift Aid
---
Anonymous
£100.00 + £25.00 Gift Aid
---
Charity Donation In Memory of Derek Christopher Evans
Donate to Bletchley Park
Bletchley Park Donations
Sarah, Nathan, Jacob, Caleb & Olive
Dad, Grandpa So loved, so missed & never forgotten - it will never be the same without you. You've been so strong for so long, you certainly have earned your rest now. Always your S, P, S, W & O xx
---
Paula and Emily
For a dear Dad and Grandpa, Very much missed and always loved. Your Pie-Face and The Strangler xxxx
£50.00 + £12.50 Gift Aid
---
Gill Pettitt
A dear friend never to be forgotten who will always be held close with lots of fond memories by me & the family . Xx
£20.00
---
Anonymous
£20.00 + £5.00 Gift Aid
---
Trish M
A lovely man, Derek may you fly with the angels & shine. I have really enjoyed knowing you & having our lovely Fish & Chips it will continue, I know you will always be around Carole, Sarah & Family.x
£20.00 + £5.00 Gift Aid
---
Anonymous
£10.00 + £2.50 Gift Aid
---
Anonymous
£30.00 + £7.50 Gift Aid
---
Anonymous
Many happy memories
£25.00 + £6.25 Gift Aid
---
Anonymous
£25.00
---
Anonymous
£100.00 + £25.00 Gift Aid
---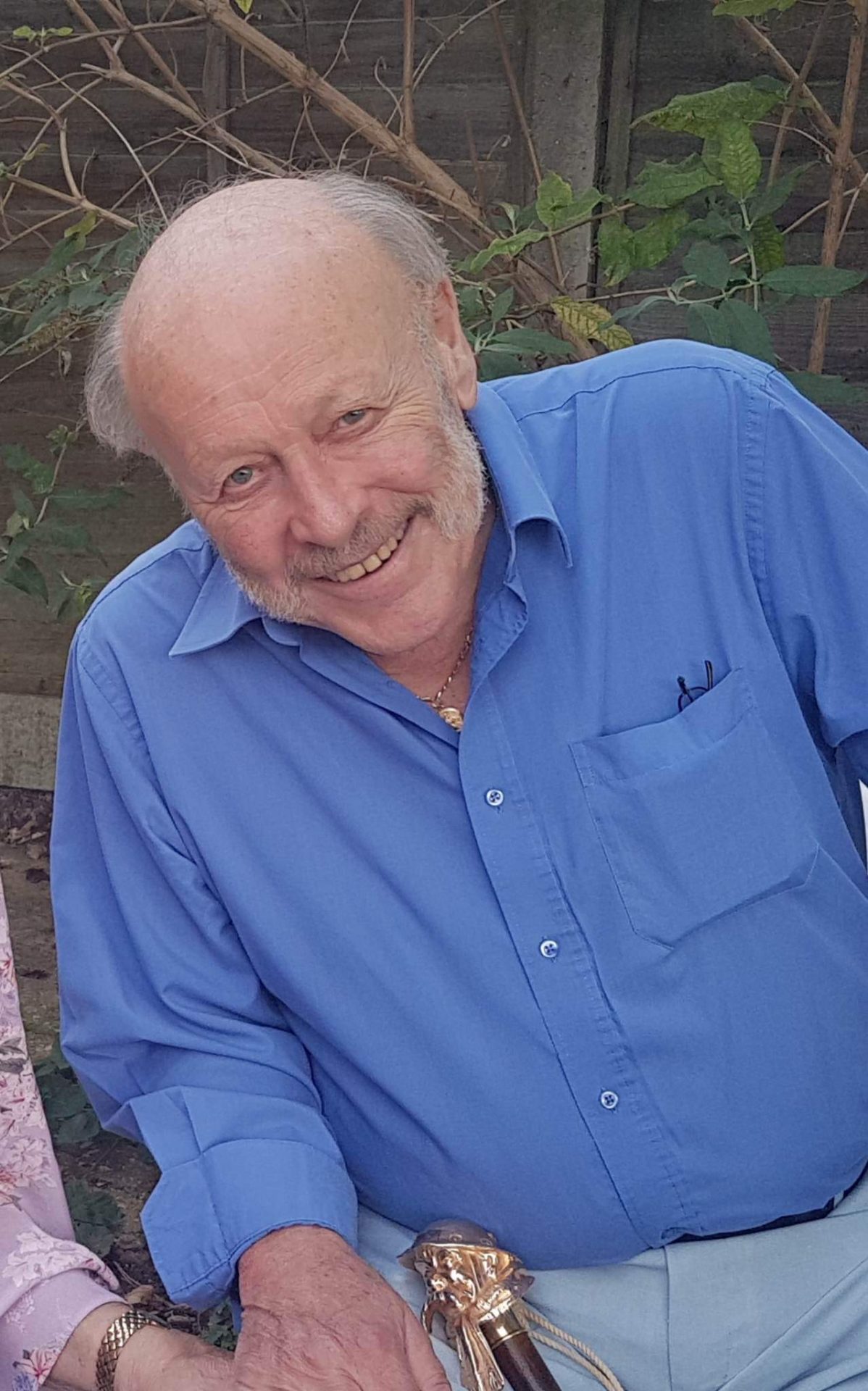 The Royal British Legion
£440.00 + Gift Aid of £101.25
In partnership with JustGiving
Bletchley Park
£300.00 + Gift Aid of £63.75
In partnership with JustGiving