Celebrating the life of Phillis Edith Western (nee Burks)
27th June 1944 – 31st May 2023
Who passed peacefully away after a short illness.
Our hearts are broken at the loss of our
Wife , Mother, Nanny , Sister , Aunty and friend to many.
The love and affection and selflessness she showed us will be her every lasting legacy
The family would welcome any contributions in memory of Phillis to
Kent Surrey and Suffolk Air Ambulance

The service is available online, on the day of the service by visiting….
Username yefu7524
Password 355071
Charity Donation In Memory of Phillis Edith Western
Donate to Air Ambulance Charity Kent Surrey Sussex
Air Ambulance Charity Kent Surrey Sussex Donations
The Abrines Family
Sending much love to Tony, Faye, Kim and all the family. Such happy memories xxx
---
Anonymous
£30.00 + £7.50 Gift Aid
---
Phillis Western
In Loving Memory Angela and Peter and Family xx
£25.00
---
Pam Goodliffe
My love and thoughts are with you Tony, Fay, Kim, and your families at this very sad time. Phillis was a wonderful person and I feel privileged to have had her as a friend. xxx
£20.00 + £5.00 Gift Aid
---
Miles, Sue, Becky and Ben Palmer
In memory of Phil, who was a special friend to me and our family, a kind and generous friend, she will be sadly missed by all.Love to all the family at this sad time, especially Tony, Fay and Kim.
---
Margaret Western
In memory of my sister-in-law and friend, Phillis.
£40.00 + £10.00 Gift Aid
---
Stephanie, Tim & Alicia and all at ICCH
Dearest Phillis, Thank you for being such an important part of my life - you will always be remembered by us all with so much love and gratitude. Your light will shine on always. xx
£100.00 + £25.00 Gift Aid
---
Lisa, Mick, Aaron and Harry
I have very fond memories of Phillis, sending all our love to Tony, Kim, Fay and families xx
£25.00 + £6.25 Gift Aid
---
Lally
Your warmth and loving smile will always be remembered. You will be missed.
£20.00
---
Sally, Peter, Hannah and Fleur
To help support KSS Air Ambulance, in fond memory of a very lovely lady .
---
Anonymous
£35.00
---
Frank & Paulina
Such a very sad loss. Our thoughts are with Tony, Fay, Kim and their families.
£50.00
---
Anonymous
£500.00 + £125.00 Gift Aid
---
Rachel M
Such a lovely lady, fiercely proud of her family who will miss her dreadfully. Rest in peace, Phillis. X
£25.00 + £6.25 Gift Aid
---
Pas torzillo
So sorry to you all, Our love and sympathy go to you all. Phillis was such a lovely,kind caring person who I adored, I will miss her. And our chats together. Love from Pas and all the family ❤️❤️
£30.00 + £7.50 Gift Aid
---
Anonymous
A beautiful, thoughtful friend who I will miss. Phillis always had a ready smile and a hug, a cup of coffee or a gin and tonic for me. Walk in the sunshine Phillis xx
£15.00 + £3.75 Gift Aid
---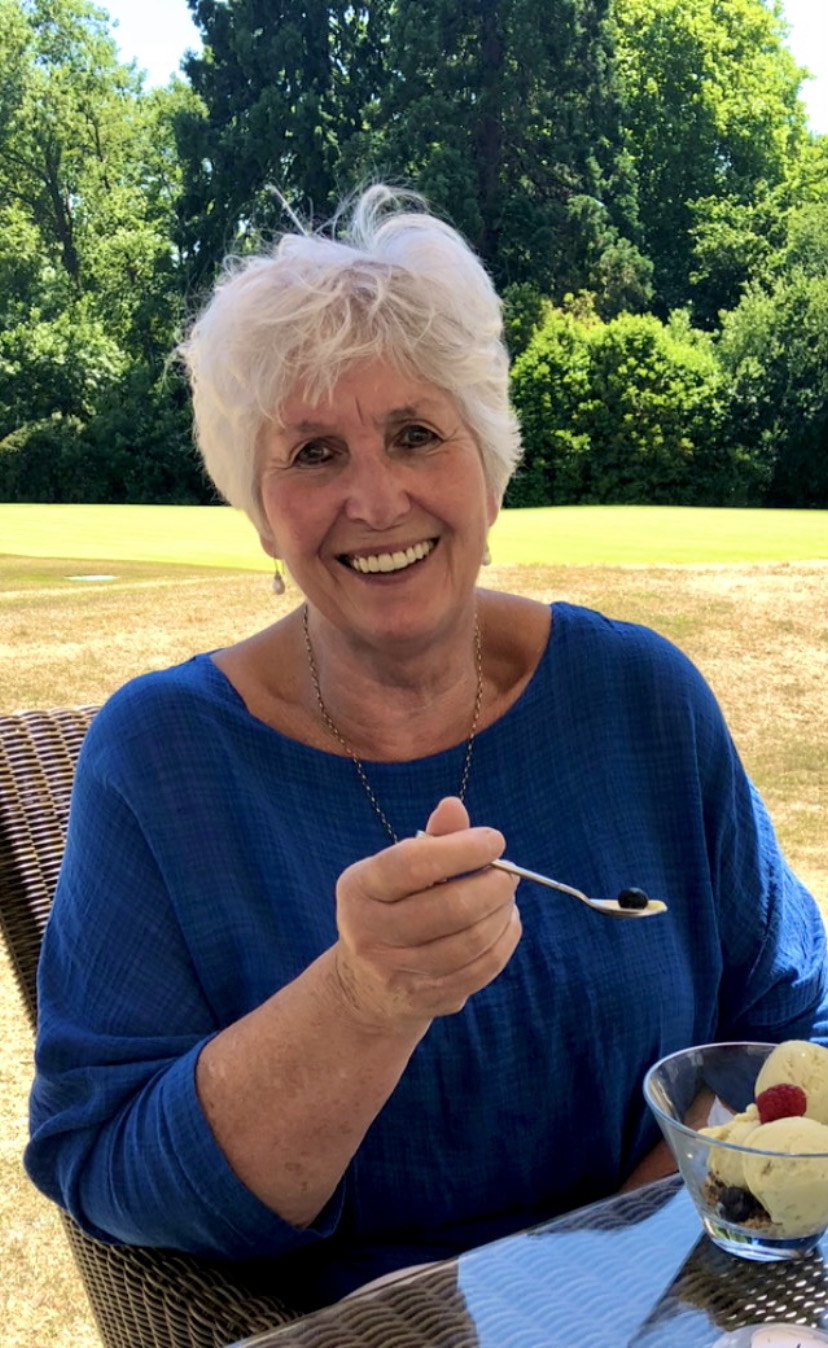 Air Ambulance Charity Kent Surrey Sussex
£915.00 + Gift Aid of £196.25
In partnership with JustGiving