In loving memory of Roger Pink
Roger was a very popular man. His glass was always half full. He loved his family dearly. Married to Sheila for nearly 52 years. His children Tracy and Steven, in-laws Marc and Becki and his grandchildren were his pride and joy. He will forever be in our hearts and is sadly missed.
Charity Donation In Memory of Roger Pink
Donate to Cancer Research UK
Cancer Research UK Donations
Heather Griffin
What a loss. Thanks for everything you did for CBC
£20.00 + £5.00 Gift Aid
---
Andrew & Nancy
We will truly miss the unforgettable Roger who did so much for the Bowls Club.
£50.00
---
Anonymous
£25.00 + £6.25 Gift Aid
---
Anonymous
£30.00 + £7.50 Gift Aid
---
Dave, Louise, Matt, Becky, Katie & Andy Palmer..
Donated in loving memory of my Uncle Roger and supporting the fight against cancer.
---
Anonymous
Roger so many happy memories so sad a loss. Colin and Maureen
£35.00
---
Chris & Les Pharo
Roger, you will be truly missed by so many. It was our pleasure to know such a gentleman.
£25.00
---
Anonymous
Thank you for your many years of work on behalf of grassroots football from all at SCFA
£50.00
---
Louise Wakeman
In memory of our Ashtead next door neighbour who, together with Sheila, put up with noisy children, dog and parties ( he was a great emergency bouncer when things got out of hand!) for 14 years.
£50.00 + £12.50 Gift Aid
---
Jenny, Tim, Joshua and Charlie Battershall.
A truly wonderful cause, thank you for all you do to support people with this dreadful disease and their families. For those who knew and loved Uncle Roger, you are very much in our thoughts. xx
---
Mike Pink
In loving memory of Uncle Roger and in support of Cancer Research
---
EDDIE AND MONICA
IN LOVING MEMORY OF MY BROTHER AND MONICA'S BROTHER IN LAW WHO HAS BEEN TAKEN FROM US MUCH TOO SOON.ALWAYS IN OUR HEARTS ROGER WITH ALL OUR LOVE
---
Warner and Margaret
Thanks for the memories! RIP Roger
£50.00 + £12.50 Gift Aid
---
Tracy Vernet
My Wonderful Dad. Thank you for the lifetime of love, laughter, happy memories and so much more. You are my inspiration and forever in my heart. I love you Dad xxx
---
Eve xxx
In loving memory of my dear brother Roger, sadly missed and always in my heart.
---
Anonymous
£20.00 + £5.00 Gift Aid
---
Anonymous
Thank you for everything you do for cancer sufferers
£25.00
---
Claire, Neil, Ben and Lauren Woolhouse
Donated in loving memory of my uncle, Roger pink, to help cancer research continue to fight to overcome this awful disease.
---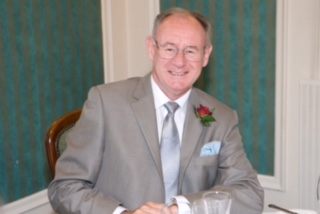 Cancer Research UK
£380.00 + Gift Aid of £48.75
In partnership with JustGiving