Aged 85 Years
 
In loving memory of Sheila.  Wife to Joe for 64 happy years.   Mum to Nicki & Martyn & Nanny to Ben James Aaron & Anya. Much loved by us all & leaves a big hole in our lives. 

Sheila was unwell quite unexpectedly on 10th March and after a weekend in hospital she came home where she wanted to be and was looked after by the lovely Phylis Tuckwell Nurses from The Hospice at home team.  Our thanks go to all of them who visited Mum during that time as well as the office staff that were always so helpful
Charity Donation In Memory of Sheila Ann Pryce
Donate to Phyllis Tuckwell
Phyllis Tuckwell Donations
martyn pryce
Thank you for caring for mum in the last few days.
£100.00 + £25.00 Gift Aid
---
Roy, Sue, Bob & Jan
Fondest memories of Sheila to keep in our hearts
£20.00
---
Paul & Anne Lloyd
Fondest memories of Sheila who was a kind & generous neighbour
£50.00 + £12.50 Gift Aid
---
Ann & Paul Fishburn
RIP, Sheila ❤️
£50.00 + £12.50 Gift Aid
---
Doreen
A special sister, who I love dearly. I will miss you greatly and you will always be in my thoughts each day xx
£50.00 + £12.50 Gift Aid
---
Sue
A special Auntie, so many fond and happy memories, who we love dearly. You will be missed and always in my thoughts xx
£30.00 + £7.50 Gift Aid
---
Lindy
Beautiful memories are silently kept, of an Aunt we loved dearly and we will never forget! Xx
£20.00 + £5.00 Gift Aid
---
Anonymous
£10.00
---
Anonymous
£20.00 + £5.00 Gift Aid
---
Anonymous
£100.00 + £25.00 Gift Aid
---
Anonymous
£10.00 + £2.50 Gift Aid
---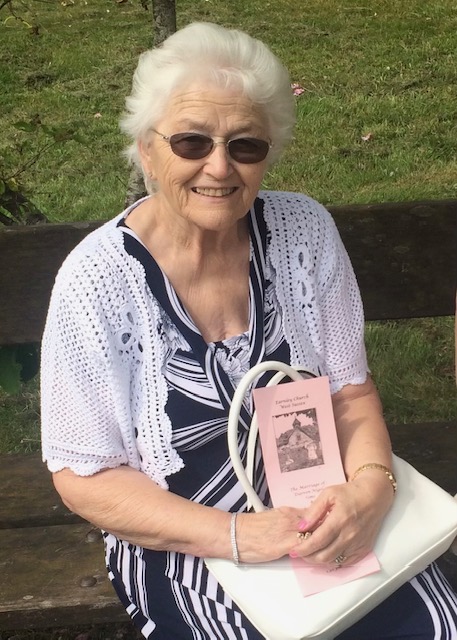 Phyllis Tuckwell
£460.00 + Gift Aid of £107.50
In partnership with JustGiving