In Loving memory of Steve who passed away on the 28th of January 2022 aged 80 years.
He was much loved and will be sadly missed by all his family and friends.
Steve always enjoyed work, he started as an apprentice carpenter and joiner and loved working on old buildings. 
Always ready for a smile and joke he made the best of life, during the week before he passed away, he had been to the gym, played badminton and met his friends at the Social Club, no doubt for some good discussions.  He had many interests including bowling, cooking, singing, sailing and dog walking.
Steve was an outgoing fun loving made who will be greatly missed by all who knew him.
If you would like to make a donation in memory of Steve please clink the link below or a cheque made payable to the charity can be sent c/o Alan Greenwood & Sons Ltd, 1 Anchor Hill, Knaphill, Woking, Surrey GU21 2HL
Charity Donation In Memory of Steve Stevens
Donate to British Lung Foundation
British Lung Foundation Donations
Doreen Hobbs & Family
£20.00
---
From Dad's Army Dojo
With love
£80.00
---
Judith
It was an absolute joy to have known Steve. A wonderful neighbour.
£25.00 + £6.25 Gift Aid
---
Heddle Family
A wonderful character, great neighbour, friend, and family man who will be missed enormously. Great to know you Steve, and our condolences to your family.
£100.00 + £25.00 Gift Aid
---
Anonymous
£25.00 + £6.25 Gift Aid
---
Anonymous
£50.00 + £12.50 Gift Aid
---
Colette, Chris & Abi
Will miss your smile and laughter. Rest in peace.
---
David & Sandra Minckley
A great friend to my mum and dad and to us both - your smile will be greatly missed
£30.00 + £7.50 Gift Aid
---
Jean & David Brinton
Our thoughts are with all of your family.
---
Paula, Ian, Ryan & Hannah
When Jane and I used to mess around with our cars you gave us your support, when Ian and I bought our house you gave us advice, just a few memories we will cherish. Forever missed, never forgotten.
---
Anonymous
£30.00 + £7.50 Gift Aid
---
Anonymous
£20.00 + £5.00 Gift Aid
---
Jean gerry and family
We will forever hold on to the memories of fun and laughter, we had with Steve through the years. May he rest in peace xx
£50.00 + £12.50 Gift Aid
---
Doreen&Bill
I memory of Steve ,may he rest in peace.
---
Anonymous
£10.00 + £2.50 Gift Aid
---
Chris & Martine
Our world maybe quiet without you, A good friend who's company we deeply miss. A family man with values we try to aspire to. Your footprint's left behind will never be forgotten.
---
Priscilla
In fond memory of Steve over many years
£25.00 + £6.25 Gift Aid
---
Anonymous
£50.00 + £12.50 Gift Aid
---
Lynne
Will miss you so much big bro - you were the best xxx
---
Stuart & Jean
Thanks for the memories. Never forgotten.
---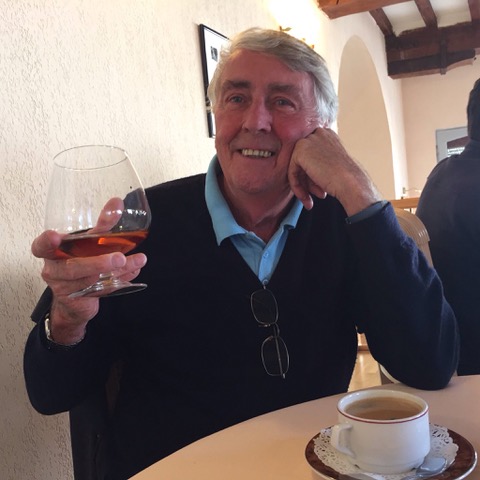 British Lung Foundation
£515.00 + Gift Aid of £103.75
In partnership with JustGiving