Charity Donation In Memory of Margery Curtis
Donate to Alzheimer's Society
Alzheimer's Society Donations
Liz Cooke
Love to all her wonderful family
---
Elizabeth and John Bredin
We're so glad to have known Margery and to have enjoyed some pantos and dinners together. Our love and our heartfelt prayers are with all of you today and always.
£25.00
---
Charity Donation In Memory of Margery Curtis
Donate to Action for Children
Action for Children Donations
Sarah Houghton
It was lovely hearing about all your mum's travels over the fence! I used to enjoy seeing her reading in the garden, feeding the birds or pottering in the garden/greenhouse. A remarkable lady.
£10.00 + £2.50 Gift Aid
---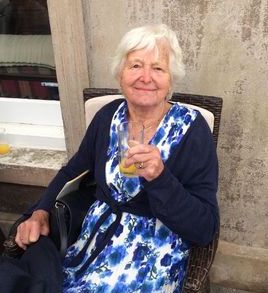 Alzheimer's Society
£25.00 + Gift Aid of £0.00
In partnership with JustGiving
Action for Children
£10.00 + Gift Aid of £2.50
In partnership with JustGiving